Best laptop sales in Australia: cheap laptops to buy in July 2020
If you're looking for a cheap laptop or a mammoth saving on a premium portable computer, you've come to the right place. We've scoured the web for savings and rounded up all the genuine deals in one neat place.
You'll find we've covered everything from budget browsing machines to high-performance powerhouses, so you'll no doubt find something here to match your needs.
We've highlighted a selection of the latest deals that we've sniffed out, and if you scroll further down, we've rounded up some of our favourite laptops in a dedicated buying guide.
Best laptop deals this week
Laptops & ultrabooks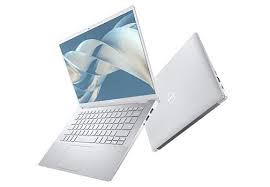 Dell Inspiron 14 7000 (7490) | i7 / 16GB / 512GB SSD | AU$1,679 (RRP AU$2,799; save AU$1,120)
There's a massive AU$1,120 saving to be pocketed on this Dell Inspiron 14 7000 laptop – that's 40% off. It's an ultra-light laptop thanks to its magnesium alloy build, making it a great choice if you're looking for a portable machine. Inside is a 10-generation Intel Core i7 processor, 16GB of system memory and 512GB of storage.View Deal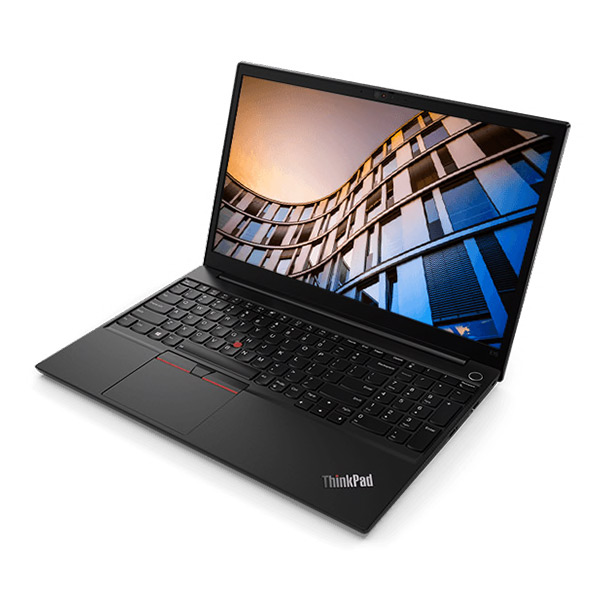 Lenovo ThinkPad E15 (2nd Gen) | Ryzen 5 / 8GB / 256GB SSD | AU$1,079.40 (RRP AU$1,799; save AU$719.60)
AMD took the fight directly to Intel with its 4000 series CPUs, and now you can get its vastly improved performance from a discounted Lenovo. This ThinkPad has a Ryzen 5 4000 processor for smooth and seamless multitasking. You'll also get yourself a 15-inch display and 256GB SSD for just above the AU$1,000 mark, directly from Lenovo's store.View Deal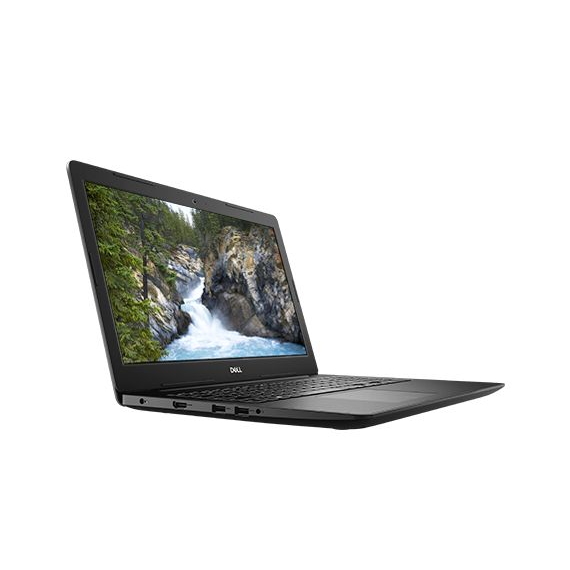 Dell Vostro 15 3000 (3591) | i7 / 8GB / 512GB SSD / MX230 | AU$1,359 (RRP AU$2,139; save AU$780)
This 15-inch laptop has been designed for work, but there's a discrete graphics card that will help when it comes time to switch off. While the MX230 isn't a powerful GPU, it will run some basic gaming when you require a little distraction. This laptop was down to AU$1,215 during EOFY, and while it's marginally more now, the 36% discount sees a cool AU$780 slashed off the RRP.View Deal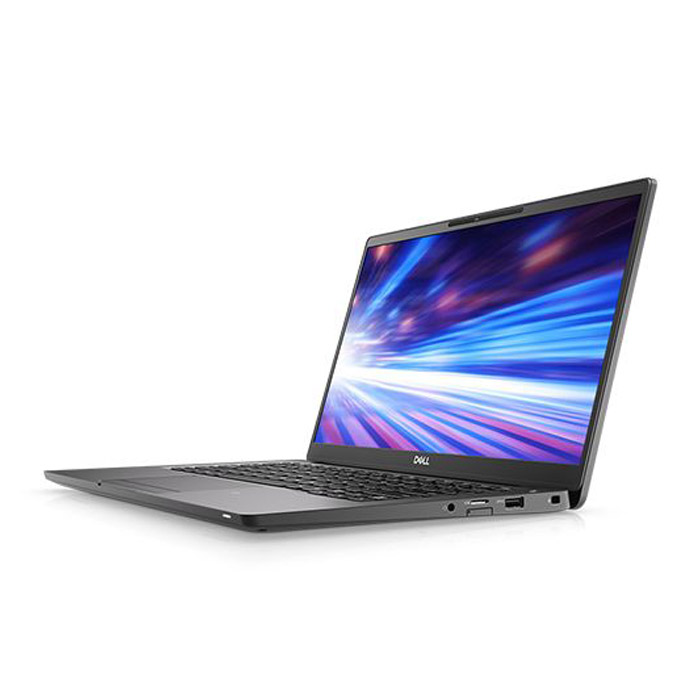 Further price drop: Dell Latitude 7400 | i7 / 16GB / 512GB SSD | AU$2,150.80 (RRP AU$5,100.80; save AU$2,950)
Time to get down to business? The Dell Latitude 7400 is one impressive machine, and now you can save 57% on this workhorse. To keep your day running smoothly, you'll have an 8th-generation Core i7 processor on your side, plus 16GB of memory and 512GB of solid-state storage. You'll comfortably power through the day thanks to a long battery life which Dell promises will last up to 13 hours. Head directly to Dell to make it yours.View Deal
2-in-1s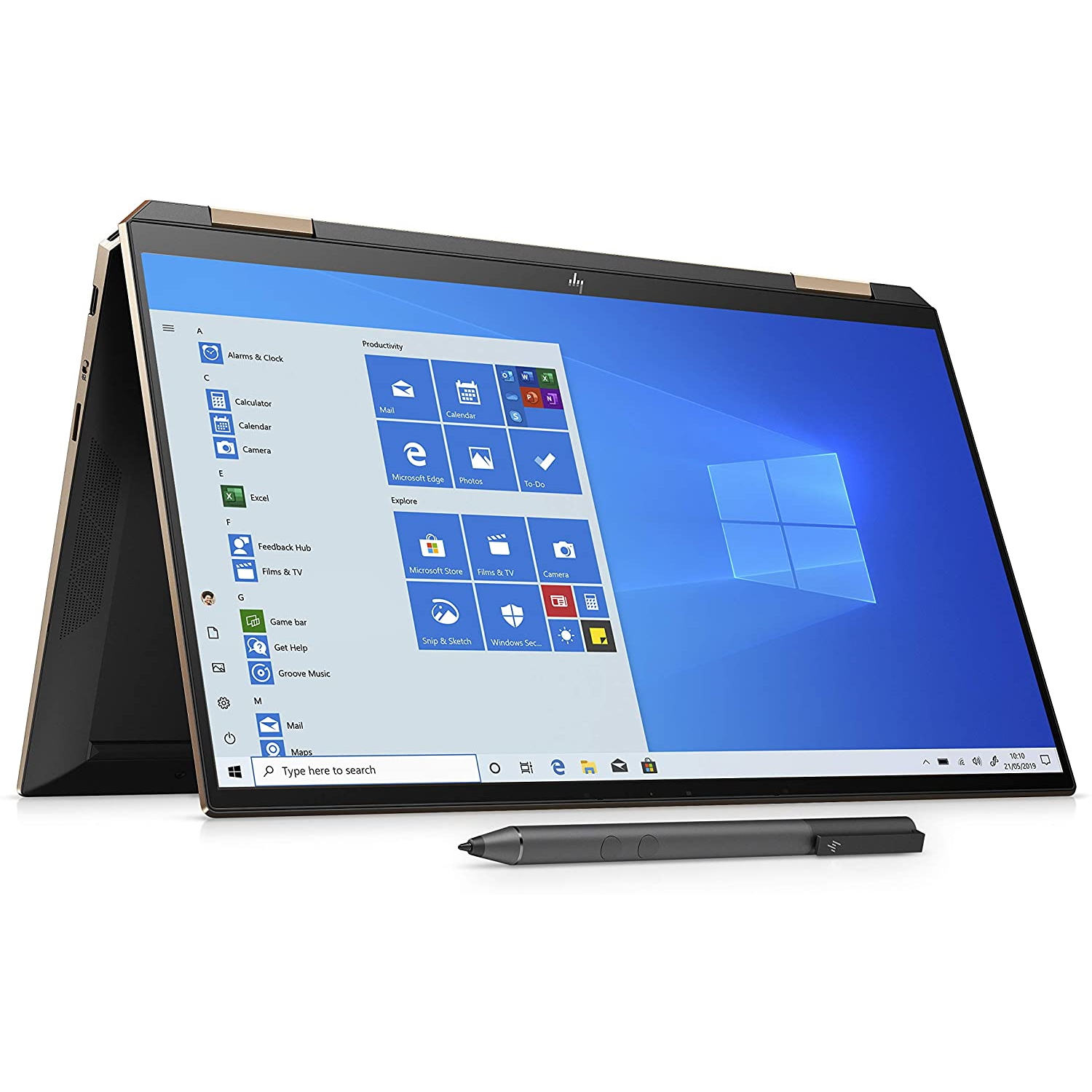 HP Spectre x360 (2020) | i7 / 16GB / 512GB SSD | AU$2,349 (RRP AU$3,199; save AU$850)
This is the 2020 update to HP's flagship 2-in-1, and it's more feature rich than ever. You'll find Intel's latest 10th-generation i7 CPU under the hood and 16GB of RAM to boost its performance. That's packed into a rather slender chassis, and the design is undeniably beautiful. Built-in security features add to the appeal, with a webcam that shuts down completely whenever you're not using it. Now available directly from Microsoft's eBay store with 25% slashed from the RRP.View Deal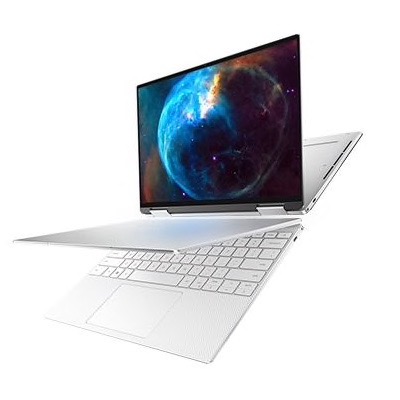 Further price drop: Dell XPS 13 2-in-1 (7390) | i7 / 16GB / 512GB SSD | AU$2,324 (RRP AU$3,099; save AU$775)
This is Dell's premium XPS 13 machine in a versatile chassis. This particular configuration has Intel's latest 10th-gen Core i7 chip inside, 16GB of RAM and a 512GB SSD. It's also got a lovely 13.4-inch Full HD touchscreen display. If you want top-of-the-line specs in a flexible laptop, this one is hard to beat. Best of all, it's now 25% off from Dell's online store.View Deal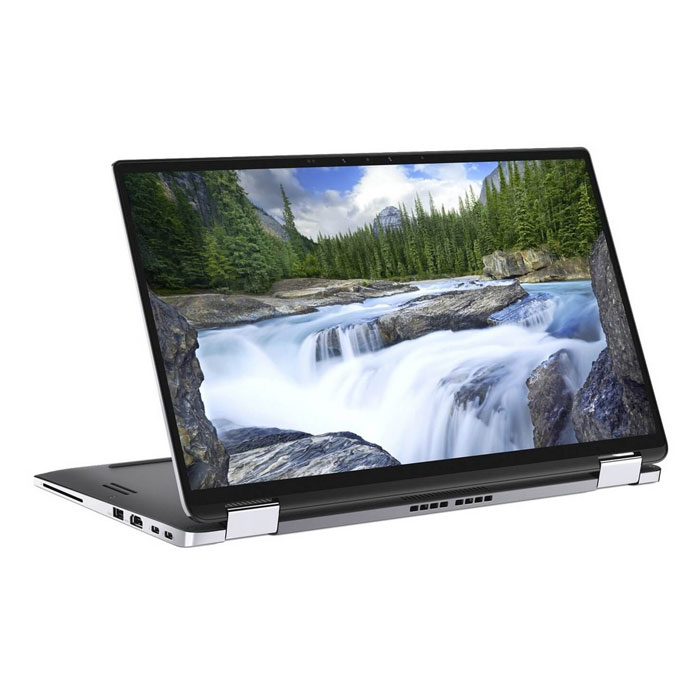 Dell Latitude 7400 2-in-1 | i7 / 16GB / 512GB SSD | AU$3,572 (RRP AU$7,132; save AU$3,560)
The Latitude line is Dell's range of premium business laptops, and practically all of them come with a high price tag to match. However, this machine is steeply discounted by 49%, saving you a solid AU$3,560. This workhorse has a slightly older 8th-generation i7 processor, but it's got 16GB of RAM and 512GB of SSD. It's lightweight, flexible and has an all-round sleek design. Save yourself a packet when you pick it up from Dell.View Deal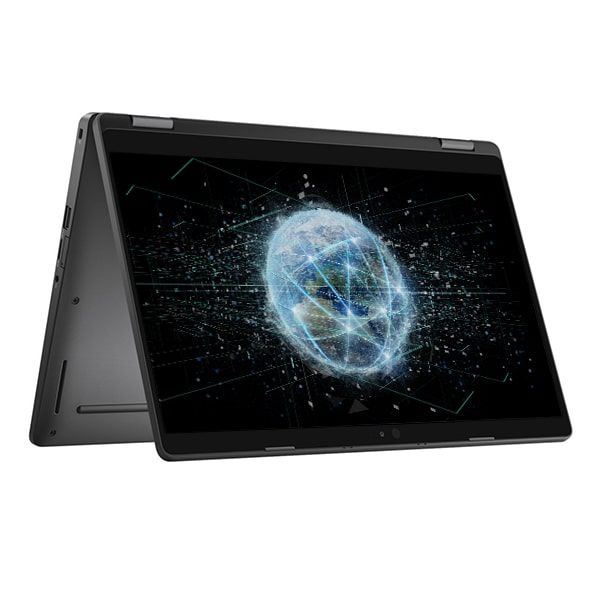 Dell Latitude 5300 | i7 / 8GB / 256GB SSD | AU$2,489 (RRP AU$4,919; save AU$2,430)
It might have an older 8th-gen Core i7 processor under the hood but don't underestimate this 13-inch Latitude 2-in-1. With ExpressCharge support that adds 80% juice in an hour and Wi-Fi constantly running in the background, it's designed for the busy professional constantly on the move. And, to make this even better, there's 49% off the device directly from Dell.View Deal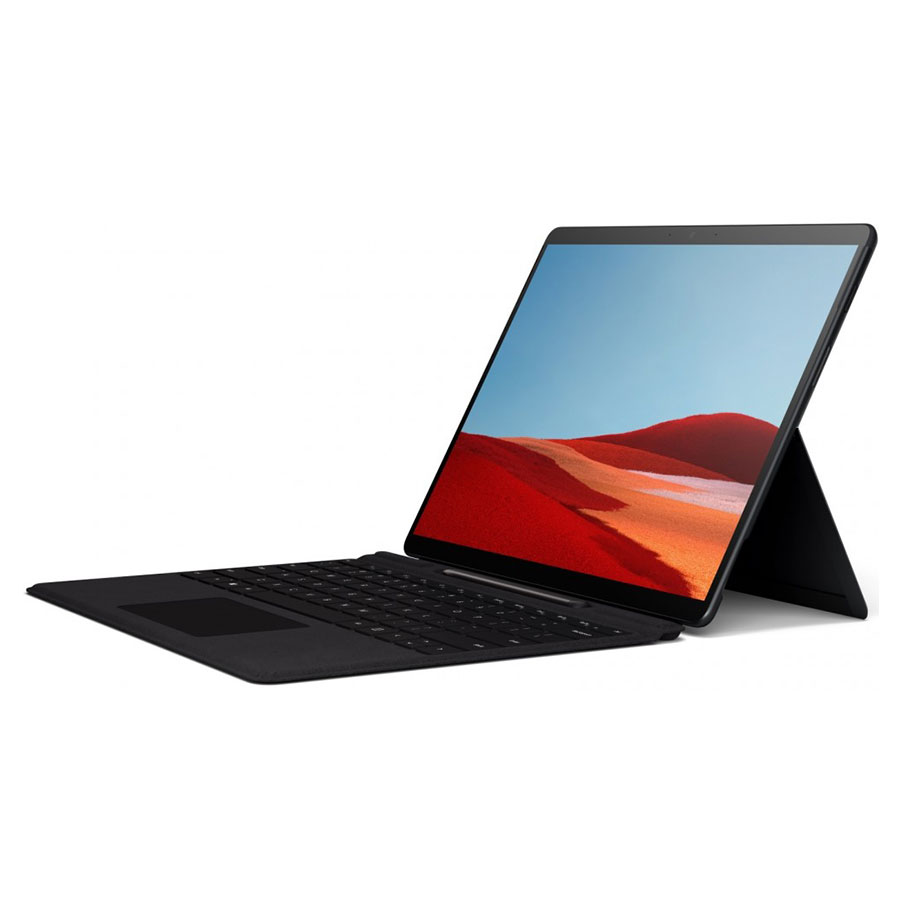 Microsoft Surface Pro X with Type Cover and Slim Pen | AU$2,199 (RRP AU$2,578.95; save AU$379.95)
While it's technically a tablet, this can easily be converted into a 2-in-1 with the Type Cover that's conveniently bundled into this deal. It's also the thinnest and lightest from the Surface range to date, so is worth your consideration if you're a frequent traveller and portability is what you're after. It also has the neat feature of Windows Hello facial recognition – just look at the tablet's webcam and you'll instantly be logged on. Available from the Microsoft Store with a Type Cover and Slim Pen bundled in and a decent packet saved.View Deal
Gaming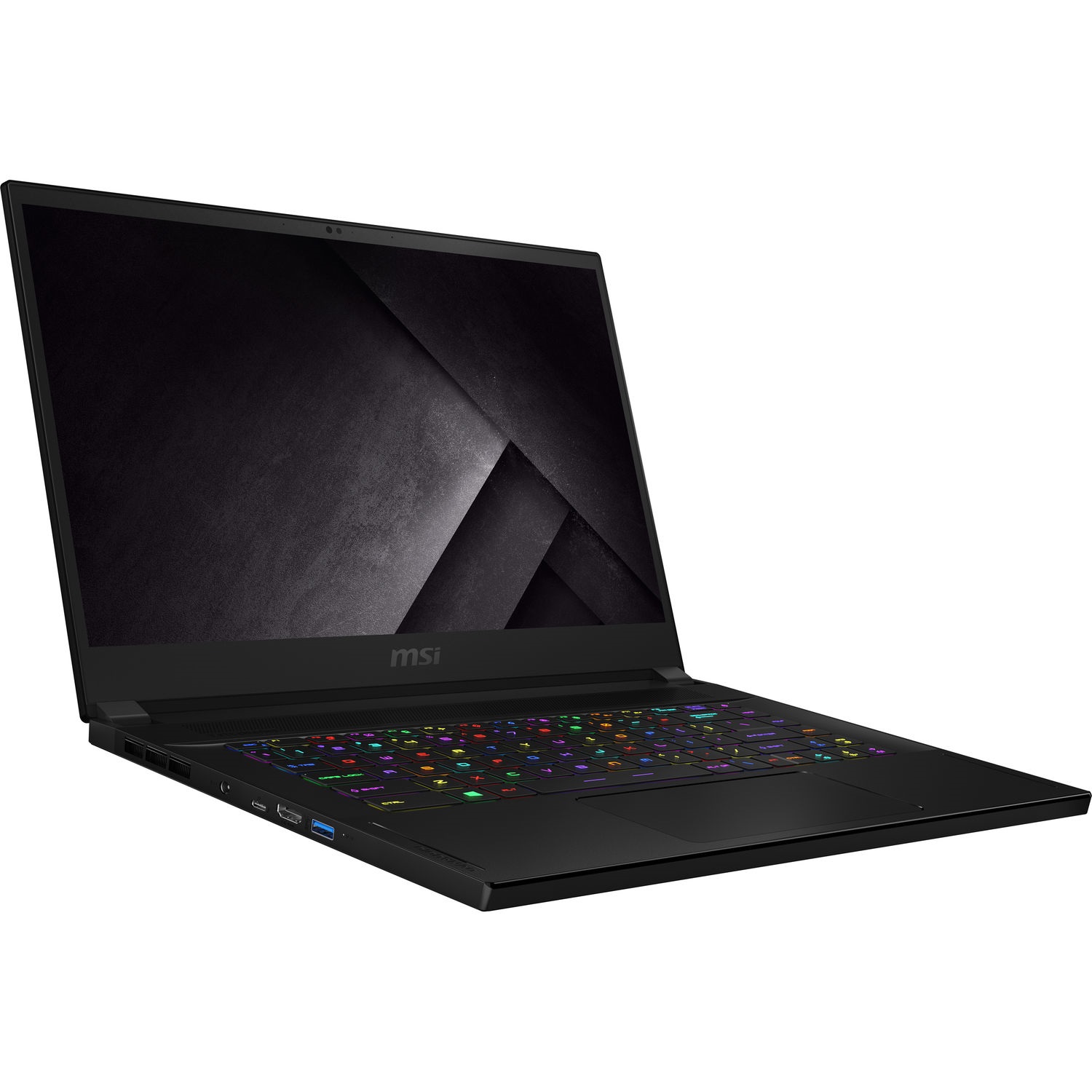 MSI GS66 Stealth | i7 / 16GB / 512GB SSD / RTX2060 | AU$2,798.40 (RRP AU$3,498; save AU$699.60)
This is a great looking gaming laptop with its ultra-thin and lightweight chassis. The 15-inch display has a lightning-quick refresh rate of 240Hz, excellent for esports gaming. Backing up the screen is a 10th-gen Intel Core i7 processor and an Nvidia RTX2060 graphics card, both of which will deliver good gaming pace. Available from JB Hi-Fi until July 20.View Deal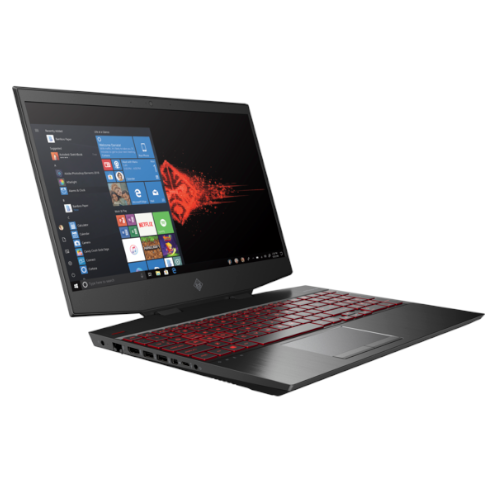 HP Omen 15 | i9 / 32GB / 512GB SSD / RTX 2080 | AU$3,349 (RRP AU$4,499; save AU$1,150)
Gaming laptops don't come cheap, so if you find one that's discounted, it's definitely worth considering – especially with specs like these. This 15-inch Omen comes packing a 9th-gen Intel Core i9 CPU and Nvidia GeForce RTX 2080 graphics to keep you on top of your game. There's 32GB of system memory which should keep things super speedy too. Head to Microsoft's official eBay store and save a packet on this beast.View Deal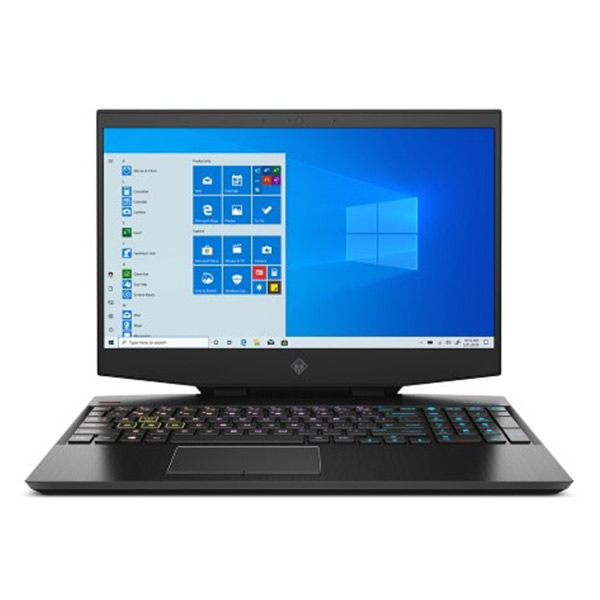 HP Omen 15 | i7 / 16GB / 512GB SSD / RTX 2080 | AU$2,749 (RRP AU$3,799; save AU$1,050)
If you don't have the need for those heavy-hitting specs, and you're looking to spend a little less, then consider this configuration of the 15-inch HP Omen. This one has a 9th-generation Intel i7 processor and 16GB of RAM. You'll still have an Nvidia RTX 2080 GPU to not only play AAA titles, but play them well. Coming well under the AU$3,000 mark makes it much more appealing as well. Available from Microsoft's official eBay store.View Deal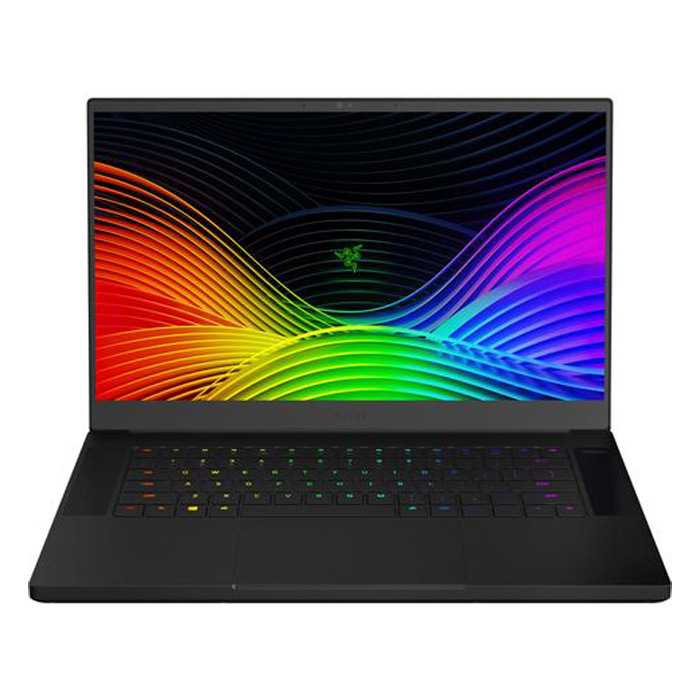 Further price drop: Razer Blade 15 Advanced Model | i7 / 16GB / 512GB SSD / RTX 2070 | AU$3,299 (RRP AU$4,499; save AU$1,200)
Our colleagues over at PC Gamer recommend this Razer Blade 15 as the best gaming laptop you can buy today, and you can now save a packet on this dream machine. It's housing a 9th-gen Core i7 CPU, and an RTX 2070 GPU. Despite that, it's also one of the longest-lasting premium gaming laptops we've got our hands on. It was first discounted during EOFY, but the price has now been slashed even further, with AU$1,200 to be saved from Microsoft's eBay store.View Deal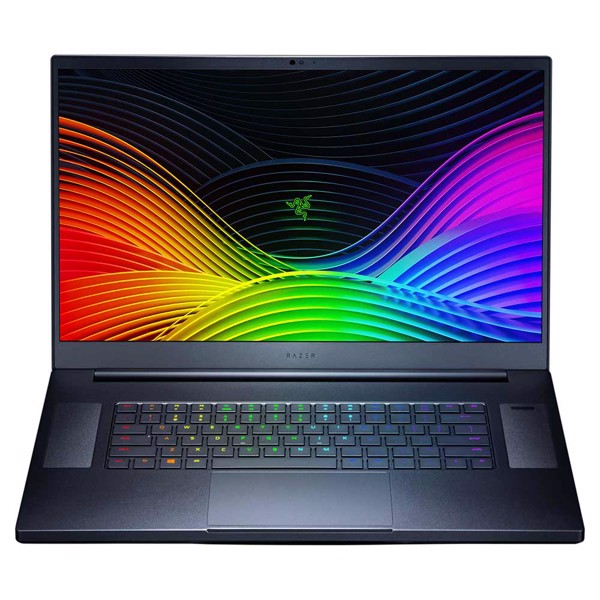 Razer Blade Pro 17 | i7 / 16GB / 512GB SSD / RTX 2060 | AU$3,199 (RRP AU$4,099; save AU$900)
If you're a gamer or a creative type craving a little more screen real estate than the Advanced Model above can afford, then the Razer Blade Pro 17 could tick all the right boxes. It's got a 17-inch panel, and this rather souped-up configuration has a 9th-gen i7 chip and an Nvidia GeForce RTX 2060. It usually comes with a suitably hefty price tag, but it's now available from Microsoft's official eBay store with 21% slashed off the RRP.View Deal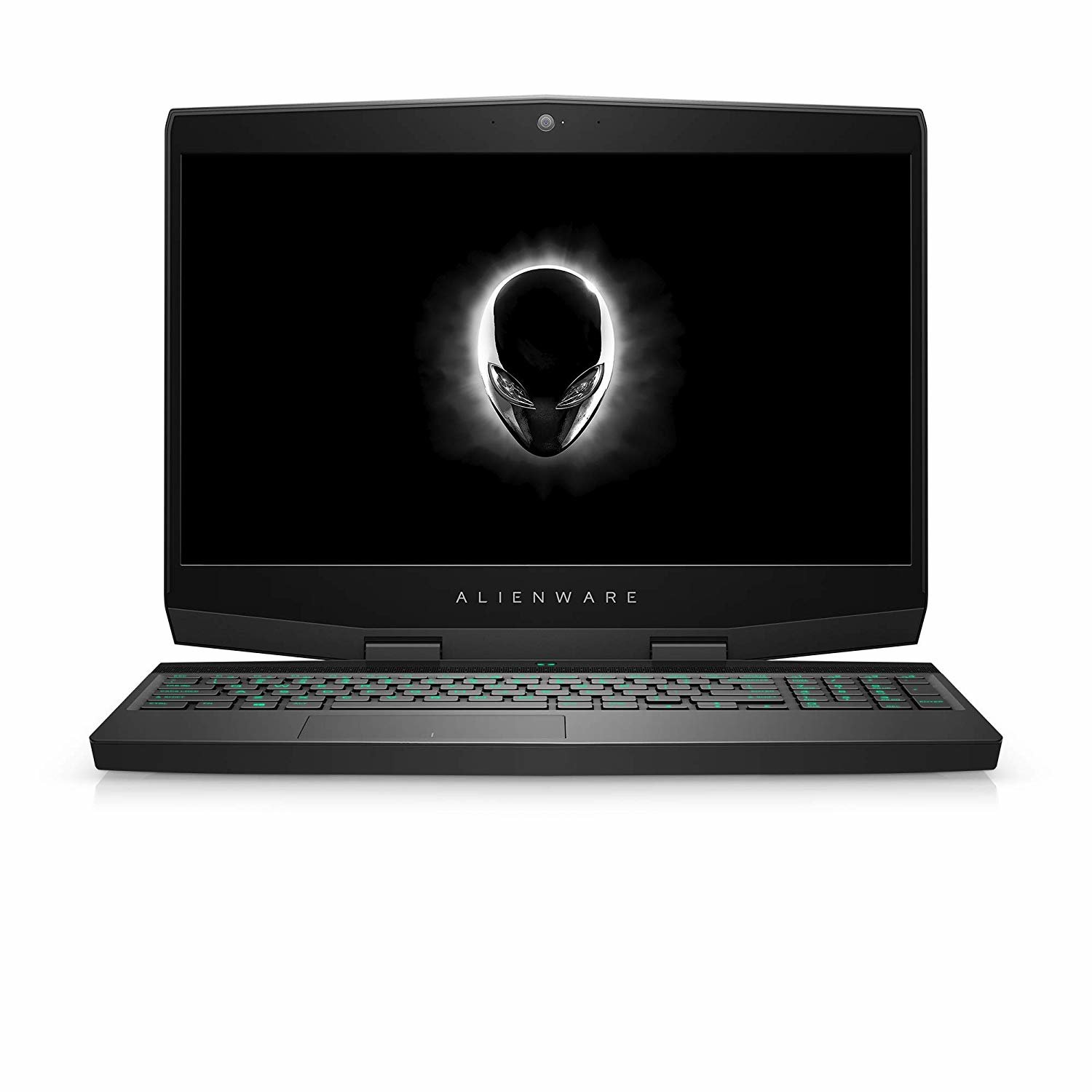 Alienware m15 R1 | i7 / 8GB / 256GB SSD / RTX 2070 | AU$2,639 (RRP AU$3,299; save AU$660)
Get your game on with a top-notch GPU under the hood working alongside a 9th-gen i7 CPU. There's 8GB of system memory as well, and a 20% discount on this 15-inch gaming laptop. It's not too often we see an Alienware machine discounted by more than 15%, so this is a pretty sweet saving.View Deal
Find great bargains and compare Australian prices on the latest tech at Getprice

We'll keep on updating the list of deals as and when we find them. Below, you'll find up to date prices on TechRadar's favourite laptops, so keep an eye out for those savings.
The best deals on our favourite laptops
Over the years we've reviewed plenty of laptops, and as a result, we've seen what to avoid and what to jump on when there's savings to be had. We'll keep track of the prices of some of the best we've seen so that you can snatch up a bargain when they do show up. Check out the prices below and see if anything has dropped enough to spark your interest.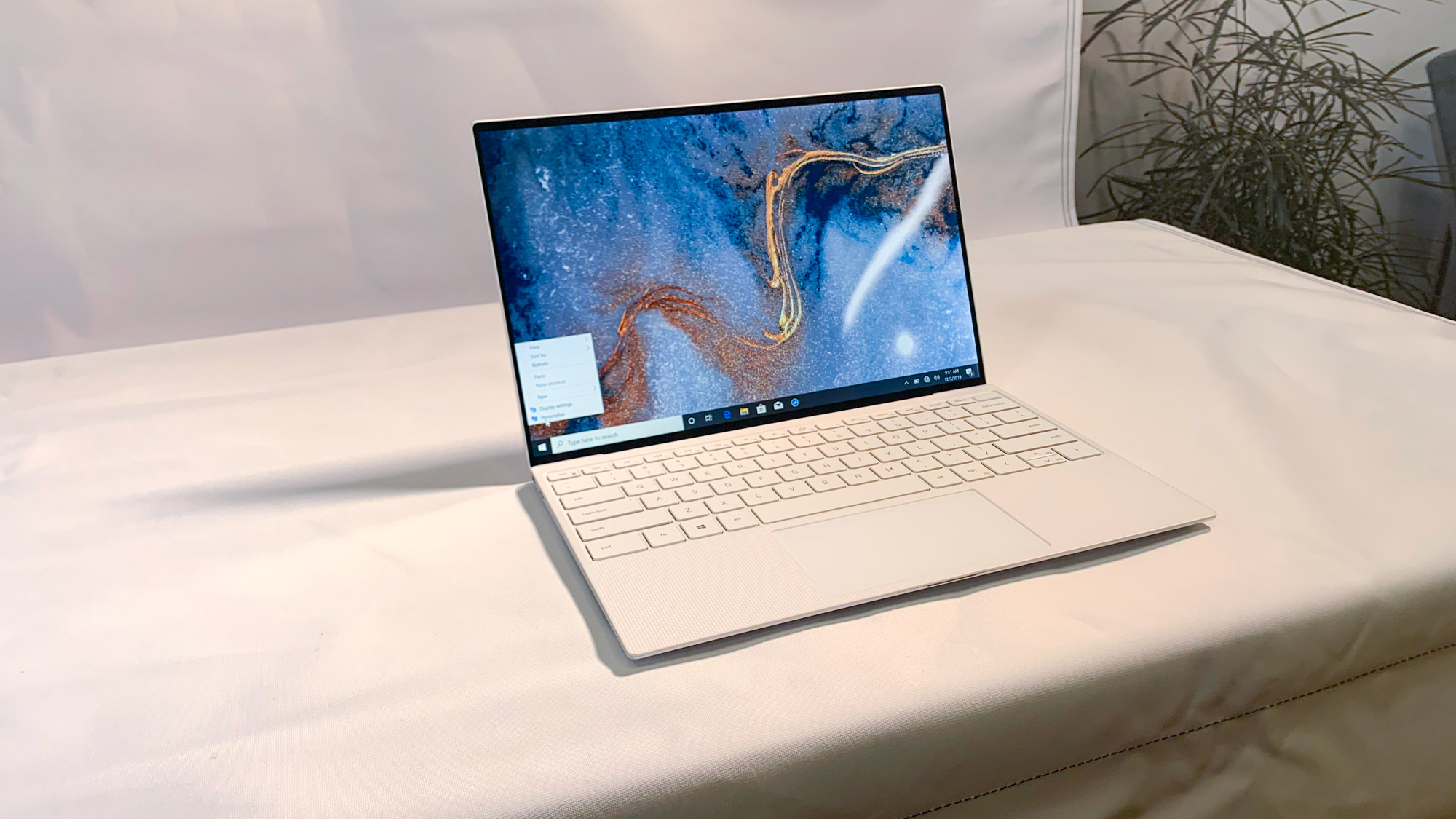 Our favourite overall laptop: Dell XPS 13 (2020)
Dell's latest Ultrabook is simply the best laptop in the world
CPU: 10th generation Intel Core i5 – i7 | Graphics: Intel Iris Plus | RAM: 8GB – 16GB | Screen: 13.3-inch FHD (1,920 x 1,080) – 4K (3,840 x 2,160) | Storage: 256GB – 2TB SSD
Gorgeous design
Excellent battery life
Lackluster audio
Expensive
Saying that we're very happy with Dell's XPS 13 is a huge understatement. At first glance, its slim profile and small frame don't give away the powerful performance and gorgeous 13-inch display inside. Typically, you'd have to weigh up portability and performance, but the XPS 13 has managed to strike a fine balance between the two. Sporting Intel's latest 10th-generation chips, much-improved battery life and barely-there bezels, the starting price of the newest iteration of the XPS 13 is a tempting proposition. We're so chuffed with it that it's still our favourite Ultrabook, and has taken the top spot as the best laptop overall.
Read the full review: Dell XPS 13 (2020)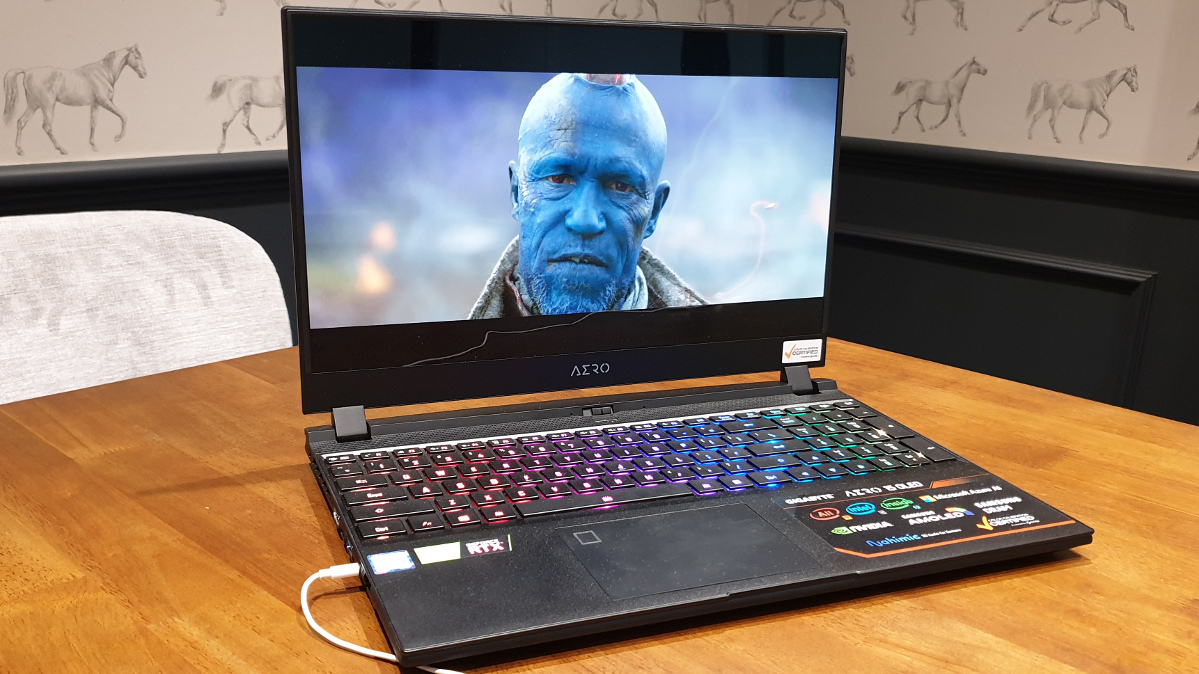 Our favourite gaming laptop: Gigabyte Aero 15 OLED
The original designer's laptop gets an OLED upgrade
CPU: Intel Core i7 9750H | Graphics: Nvidia GeForce RTX 2070 (8GB GDDR6; MaxQ) | RAM: 16GB | Screen: 15.6-inch, 4K (3,840 x 2,160), 60HZ, AMOLED, Gloss | Storage: 512GB SSD
4K HDR OLED screen
RTX GPU and 9th-gen CPU
Sleek with better thermal management
Reasonably priced
Max 60HZ refresh rate
Unfortunate webcam placement
It's true, the Aero 15 range from Gigabyte is aimed at creatives. However, it's also an attractive option for gamers – with powerful internals, a brilliant display and a sleek chassis – so we think it's one of the best-value gaming machines Australians can get their hands on. The 2019 model boasts a 15-inch 4K HDR screen, which is ideal whether you're looking to buy for high-resolution on-the-go gaming or its intended creative use. Under the hood it's also got the option of the latest Nvidia RTX series GPUs and 9th-gen Intel Core CPUs.
Read the full review: Gigabyte Aero 15 OLED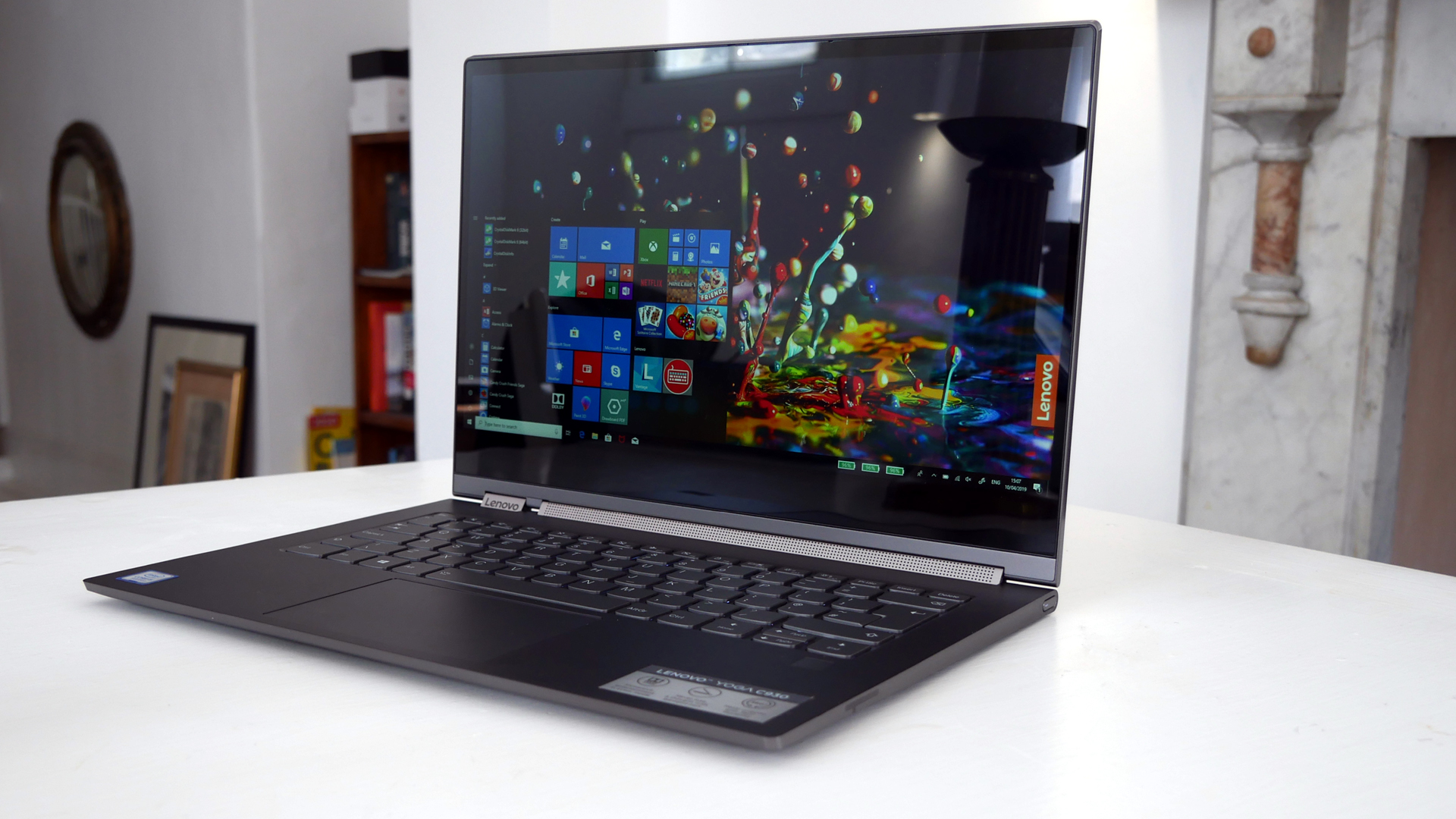 Our favourite 2-in-1: Lenovo Yoga C930
A 2-in-1 laptop experience with little to no compromise
CPU: 8th-generation Intel Core i7-8550U | Graphics: Intel UHD Graphics 620 | RAM: 16GB | Screen: 13.9" UHD (3,840 x 2,160) IPS Glossy Multi-touch with Dolby Vision | Storage: 1 TB PCIe SSD | Connectivity: 802.11 AC (2 x 2) + Bluetooth 4.1 | Camera: 720p HD Camera
Strong build quality
Robust feature set
Excellent battery life
Weak graphics performance
This premium portable 2-in-1 has a lot to love: a strong build, excellent battery life and a robust feature set. It has a 360° hinge, so can easily be converted from a conventional clamshell to a handheld tablet. There's also the addition of Dolby Atmos speakers, cleverly built into the rotating hinge, so you'll have superb sound whichever way you use it. The screen too is vibrant, though the graphics performance could leave some wanting. Still, with an 8th-generation chip, it's a solid all-rounder for the 2-in-1 crowd.
Read the full review: Lenovo Yoga C930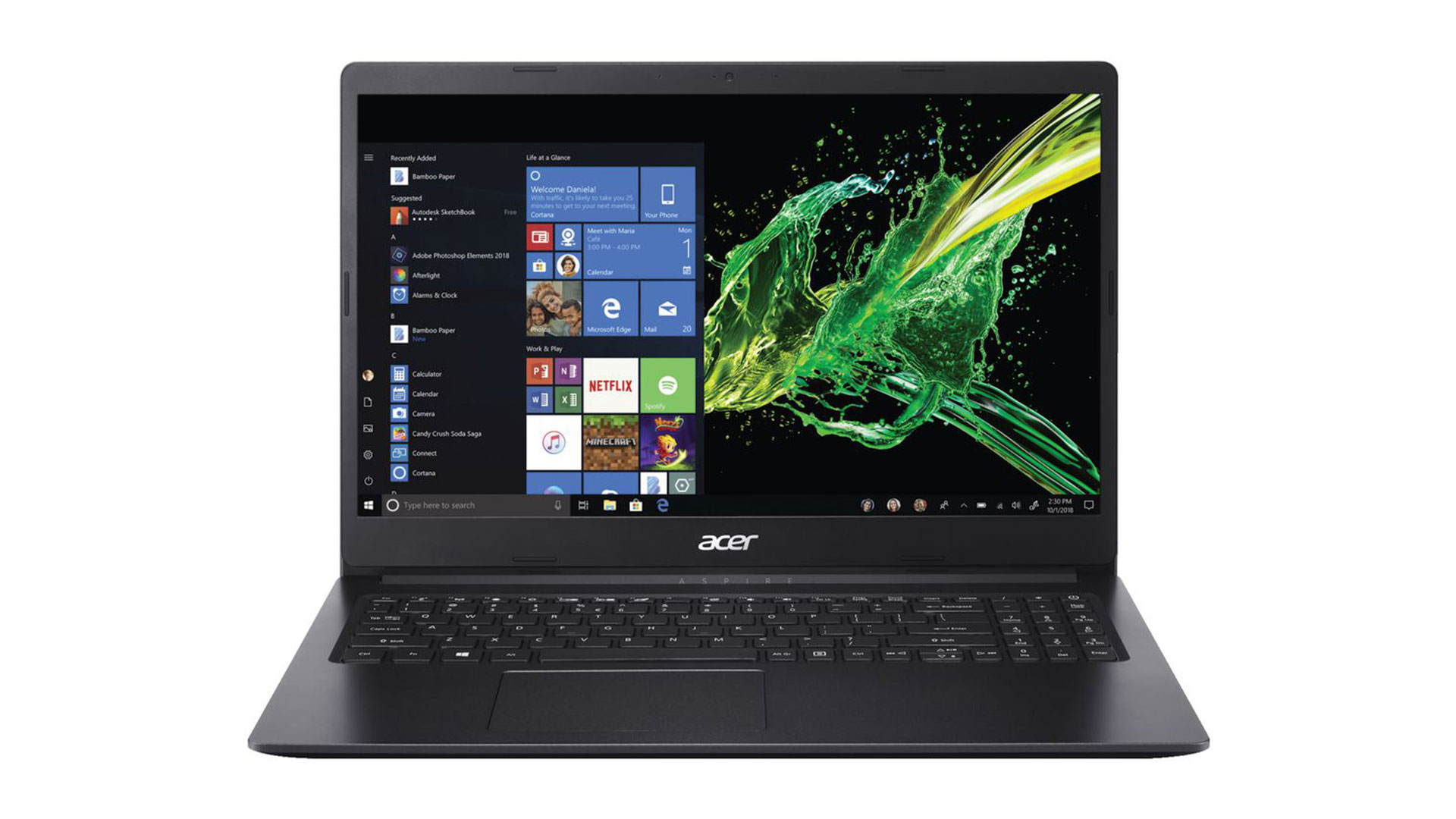 Our favourite student laptop: Acer Aspire 3 15-inch
A Chromebook for schoolwork, and then some
CPU: 10th-generation Intel Core i3-10110U | Graphics: Intel UHD Graphics | RAM: 4GB | Screen: 15.6-inch FHD (1,920 x 1,080; non-touch) | Storage: 128GB
Great value
Lightweight
Limited to Chrome OS
If you're looking for a student laptop, chances are you're shopping on a budget. If that's the case, our go-to bang-for-buck pick is the Acer Aspire 3 15-inch laptop. It's a Chromebook, which means it runs on Google's Chrome OS and is ideal for those with a reliable internet connection who want a laptop to browse the web and complete coursework online. The battery life isn't the best, but if you don't mind keeping your charging cable with you during the day, it certainly offers excellent value for money.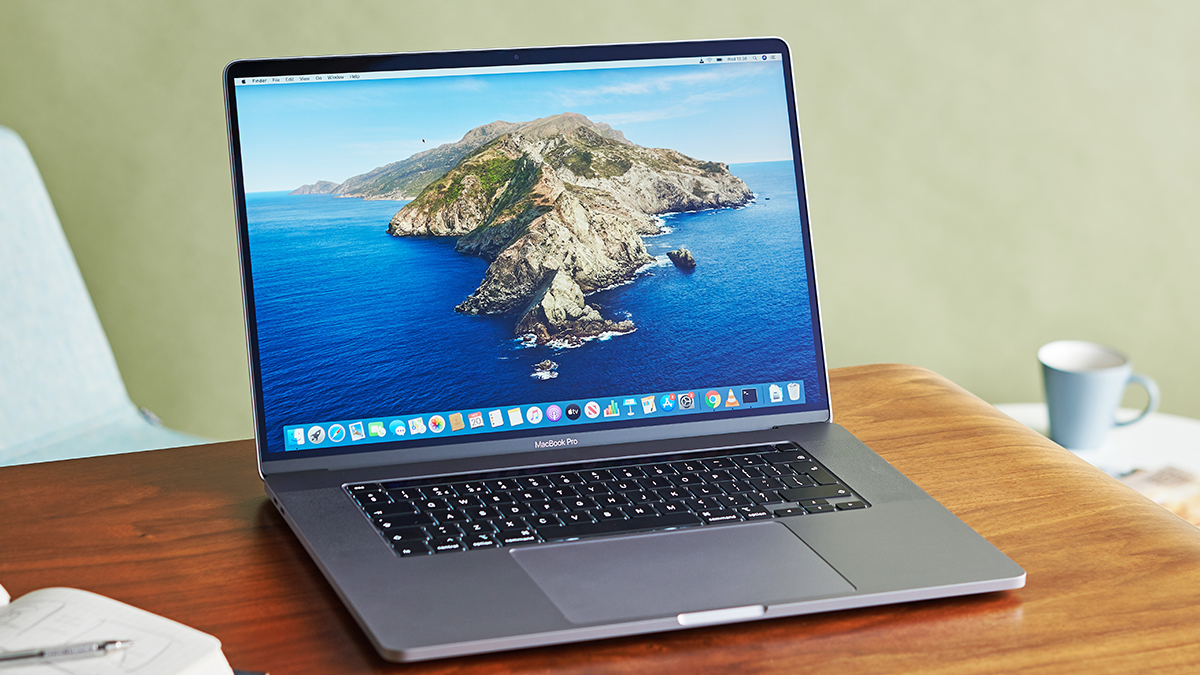 Our favourite Apple laptop: Apple MacBook Pro (16-inch, 2019)
The best MacBook Pro ever
CPU: 9th-generation Intel Core i7 – i9 | Graphics: AMD Radeon Pro 5300M – Radeon Pro 5500M | RAM: 16GB – 64GB | Screen: 16-inch Retina display with True Tone | Storage: 512GB – 8TB SSD
Stunning 16-inch screen
New and improved keyboard
Expensive
Limited to four Thunderbolt 3 ports
If you're firmly placed in the Apple ecosystem, or you're a Windows user thinking about converting, then we think the 2019 version of the MacBook Pro is the best Mac you can buy. It has a generous 16-inch display, and while that may spell a bulky laptop for other brands on the market, Apple remains true to form with this svelte machine. It's got the latest and greatest components under the hood, rounded out with high-quality speakers and a much better keyboard than older models.
Read the full review: Apple MacBook Pro (16-inch, 2019)

If you're after some more further info on the best laptops, check out some of our other dedicated articles:
Watch the video below for the top 7 things to consider when buying a laptop. 
Subscribe To Our Newsletter
Join our mailing list to receive the latest news and updates from our team.